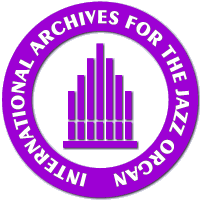 ---
NEW RELEASES 2001
---
Eddy Louiss: Récit Proche
Dreyfus FDM 36609-2


---

Eddy Louiss, organ
Jean-Marie Ecay, guitar
Paco Séry, drums
Julio Rakotonanahary, bass
Daniel Huck, alto sax
Xavier Cobo, tenor sax, flute


---

On this CD, Eddy presents himself with very melodious tunes which are taken turns by ones with Marching rhythms. On other tracks, the band plays like "thema con variazioni" in the baroque sense. And even a real French Chanson can be heard.
At the end, you have listened to a nice blend of different jazz music, always easy listening. Typical for Eddy is his restrained registration which uses the organ very often without any tremolo.




---
Back

If you don't see the left hand menu,
please go back to the homepage.
Back to the homepage