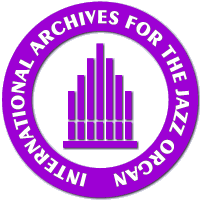 ---
NEW RELEASES 2001
---
Jasper van't Hof: Un Incontro Illusorio
Challenge CHR 70093


---

Jasper van't Hof, church organ
Joey Baron, drums


---

Jasper continues his jazzy fantasies on the small Italian church organ of the Chiesa de Santa Maria delle Rose in Bonefro, the first impressions of which were issued in 1998 as "Un Mondo Illusorio". The big difference and, take it for sure, a novelty in the jazz recording history, is the means of dubbing, which is commonly used in the pop scene. Jasper has recorded all his titles in August 1998, whereas Joey Baron has played his part in a studio in Amsterdam in May 2000.
Jasper shows that he has the great talent to feel the music: he creates sounds that let you feel that he feels it. His approach to the pipe organ is unique. He is able to produce onomatopoeia, letting water drops fall down or leaves rustle in the wind. Then he is swinging like on a dance floor, or, somewhat later, you believe listening to a hurdy-gurdy.
The result is all the more astonishing as the organ of this small Italian church is not what we would call a masterpiece. It's a mediocre instrument with just one manual. Hein on the liner notes speaks of the clear sounding organ. Sorry, the sound of this instrument does not confirm his opinion. Most important however for the music of Jasper is that he has adopted the skills of this small organ, that this organ expresses excatly what his player wants. And that is masterly.




---
Back

If you don't see the left hand menu,
please go back to the homepage.
Back to the homepage