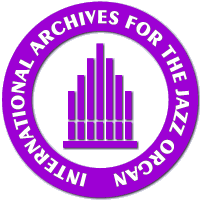 ---
NEW RELEASES 2001
---
Dußling/Lenz: Horn & Pipe (II)
Momo 0101


---

Peter Dußling, soprano sax, alto sax, tenor sax
Stephan Lenz, church organ


---

The second recording of Horn & Pipe, since this duo started in 1996, shows a clearly recognizable improvement of the ensemble playing of horn and pipe. Also, the organ seems to be emancipated: There are some soloes in which Lenz presents his skills of combining classical and jazz elements in just one instrument - the pipe organ (whereas in their first recording of 1999, the organ stayed more or less in the background). The choice of titles varies from Bach to Lenz via a few church and jazz standards.



---
Back

If you don't see the left hand menu,
please go back to the homepage.
Back to the homepage