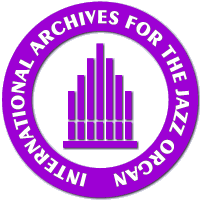 ---
NEW RELEASES 2001
---
Pipes & Phones: Missa
Fine Tone FTM 8008


---

Peter Lehel, soprano sax, tenor sax, bass clarinet
Peter Schindler, church organ
Markus Faller, drums
Junger Kammerchor Baden-Württemberg, vocals
conducted by Jochen Woll


---

Pipes & Phones, the most successful duo of Peter & Peter since 1995, have released a somewhat unusual CD - at least for the jazz scene. "Missa" is based on the five traditional ordinarium parts of the Roman Mass. Take it for sure that you will find thousands of classical compositions and interpretations the subject of which are the KYRIE - GLORIA - CREDO - SANCTUS - AGNUS DEI.
In the jazz scene, however, hardly a composer has made approaches to this theme. The more it is to admire that Peter Schindler has composed a mass based just on this Latin suite of prayers.

Schindler's music is very sensitive - giving much room for reflections. He transforms the contents of the prayers in a reallly adequate way, nevertheless with a subliminal, not insistent rhythm.
The saxes and the organ take turns with the choir, appearing as contrasts of each other. Peter Lehel blows some wonderful soloes which complete the wonderful impression of this MISSA.





---
Back

If you don't see the left hand menu,
please go back to the homepage.
Back to the homepage