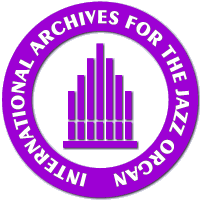 ---
NEW RELEASES 2001
---
Brunet/van Hove: Improvisations
Saravah SHL2103


---

Étienne Brunet, soprano sax, alto sax
Fred van Hove, church organ


---

Van Hove has made a name for himself as a leading piano and organ player in the free jazz scene of Belgium. This new project has been produced in France, however, in the very famous Parisian church St. Germain des Prés (1997) and in St. Pierre-St.Paul in Montreuil (2000).
Fred's famous huge sound creations can be heard on this CD as well. The organist sees his instrument as a mighty sound creator and loves to show it. Gigantic sound waves of mostly atonal music pour from the pipes. Nevertheless, Fred van Hove knows exactly when to reduce the loudness of the organ, to give room for the saxes which form plaintive cries.
It is remarkable that the titles are called just "Improvisations 1", followed by the next number. There are no references to compositions or songs at all. The two artists offer an impressive, nonetheless a demanding music.




---
Back

If you don't see the left hand menu,
please go back to the homepage.
Back to the homepage