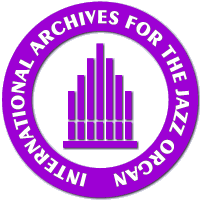 ---
NEW RELEASES 2001
---
Manfred Krug: Live mit Fanny
WB 0927 43037-2


---

Manfred Krug, vocals
Fanny Krug, vocals
Matthias Bätzel, Hammond organ, piano
Andreas Bicking, tenor sax, Hammond organ
Henning Protzmann, bass
Wolfgang Schneider, drums


---

Krug, famous as "Kommisar Stöver" in TV crime movies, re-discovered his love as a singer and as a man of letters. He toures, together with his daughter Fanny, through Germany, and combines singing with jazz elements. For his shows, he engaged a jazz band from the former GDR. Protzmann and Schneider had been members of the then very famous rock band KARAT, Bicking and Bätzel are also of east German origin.
Whoever is not familiar with the former situation in the GDR, will be amazed. The four artists offer a jazz music which is absolutely equal to American counterparts. Matthias at the Hammond is known as a sideman on a lot of CDs, as well as leader of the Matthias Bätzel trio. What takes us by surprise is the ability of Matthias to adopt to the somewhat homespun style of Krug and to brighten it up - together with his three companions. The result is a swinging and singing music which lets you enjoy it.




---
Back

If you don't see the left hand menu,
please go back to the homepage.
Back to the homepage