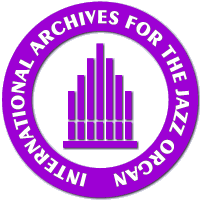 ---
NEW RELEASES 2001
---
Pernille Bévort: Who's Blue?
Dragon Records DRCD 360


---

Pernille Bévort, tenor sax, alto sax, soprano sax, flute
Kjeld Lauritsen, Hammond B-3 organ
Morten Lund, drums
Jesper Bodilsen, bass
Pelle Fridell, bass clarinet, tenor sax, flute
Per Gade, guitar


---

Kjeld Lauritsen, whom we best know as a member of the Organizers, appears on this CD as a guest playing with the Danish sax player Bévort. This young ladyprefers "neo"bob and shows an excellent talent. Thus, it does not surprise that she made her choice for Kjeld as her organ player for this CD. Kjeld, as an experienced artist, plays with great sensivity for Pernille's style - quite different from the way he does with the Organizers.
An outstanding role plays the band's interpretation of Carla Bley's "Reactionary Tango". Kjeld Frandsen, the author of the liner notes for this CD, writes: "...he [Kjeld Lauritsen] is responsible for the authemtic bittersweetness in the group's excellent interpretation ..." Well said!




---
Back

If you don't see the left hand menu,
please go back to the homepage.
Back to the homepage