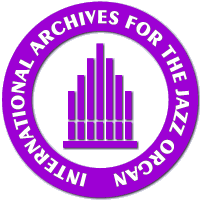 ---
NEW RELEASES 2001
---
Vito di Modugno: Break Out
Lush Tales LT CD 0136


---

Vito di Modugno, Hammond organ, bass
Michele Carrabba, soprano sax, tenor sax
Michele di Monte, drums


---

Break Out could really stand for Vito's style. Comparing his first recording of 2000, he has left the trodden paths and finds to a style more of his own. Not at last, the tenor player sets the tone, taking up the tradition of John Coltrane. Vito follows with his organ full of block chords and constant bass lines. The trio plays songs of their own, besides one title, which stands for their music: "Take The Coltrane" by Duke Ellington.




---
Back

If you don't see the left hand menu,
please go back to the homepage.
Back to the homepage