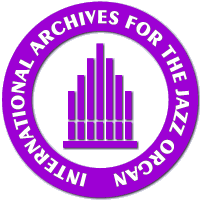 ---
NEW RELEASES 2001
---
Greg Hatza: To A New Place
I-Ching IC 2008


---

Greg Hatza, Hammond B-3 organ
Peter Fraize, soprano sax, tenor sax
Michael Pavone, guitar
Marty Morrison, drums
Robert Dupree, percussion


---

That's funky music at its best! Greg likes to play chords with full organ as well as with low voices. He seldom uses the standard registrations we all know best from Jimmy Smith and successors. Hatza presents a rhythmic and swinging organ creating an exciting "Hatza"-style which is nevertheless very close to what we know from the late 60's and early 70's.




---
Back

If you don't see the left hand menu,
please go back to the homepage.
Back to the homepage