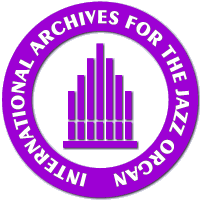 ---
NEW RELEASES 2001
---
Svein-Erik Martinsen: Live
Cope CD030


---

Svein-Erik Martinsen, guitar, vocals
Knud Mortensen, organ
Thomas Bang, bass
Marcus Rostedt, drums


---

Jazz-rock made in Denmark: the four musicians play the sound of the late 60's and early 70's and can fully compete with the then famous bands. They provide a vivid atmosphere full of rustling tension, emphasizing the bluesy elements. The organ, as usual in such bands, does not play an outstanding role, but is integrated as important part of the rock sound.




---
Back

If you don't see the left hand menu,
please go back to the homepage.
Back to the homepage