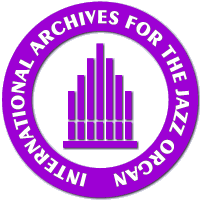 ---
NEW RELEASES 2002
---
Dirk Van der Linden: Hammond Pressure
Virgin 8122292


---

Dirk Van der Linden, Hammond A100 organ
Swa Mercelis, guitar
Dirk Dergent, drums
Daniel Pollain, tenor sax


---

Dirk van der Linden presents his first CD with his trio and guest artist Daniel Pollain. The four musicians play with swing, heart and soul. Dirk proves that he belongs to the professional jazz organ scene. His instrument swings, grooves and rocks. Dirk is absolutely an enrichment for the Belgian (and of course for the European) jazz scene.




---
Back

If you don't see the left hand menu,
please go back to the homepage.
Back to the homepage