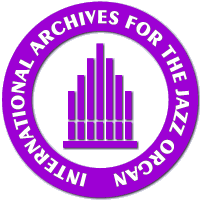 ---
NEW RELEASES 2002
---
Link Quartet: Episode 1
Animal Records CD 033


---

Vittorio Solinas, drums
Renzo Bassi, bass
Fausto Mazza, guitar
Giulio "Link" Cardini, guitar
Paolo Negri, Hammond organ, synthsizer, piano
Angelo Fanzini, sax
Giancarlo Groppi, sax
Chuck Bergonzi, drums
Alberto Bonzanini, trumpet
Tony "Face" Bacciocchi, percussions
Maurizio Girgenti, Hammond organ


---

Link Quartet, in Italy kwown as a band which revives the rock tradition, presents its newest CD. Former recordings remind us a jazz/rock music of the 70's with its typical rhythms and chords. This CD, however, tries to translate 70's music to the 21th century. Rock and jazz with elements of Link Quartet's own creates a unique style. Though the former recordings are more authentical.



---
Back

If you don't see the left hand menu,
please go back to the homepage.
Back to the homepage