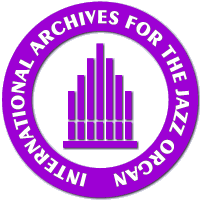 ---
NEW RELEASES 2002
---
Robert Jacobson: Coldwater
Banana Bread Records 0001


---

Robert Jacobson, guitars
Vinny Golia, soprano sax, bass clarinet
Byron Vannoy, drums
Clark Sommers, double bass
Dan Pinder, bass
Bryan Landers, pedal steel guitar, mandolin
Jason Mears, alto sax
Eric Sbar, euphonium
Wayne Peet, B3 organ
Jett Eliassen, trumpet
Evan Fraser, percussion, jaw harp


---

Rock music of the 70's, rock music stirred with free jazz elements, ballads in the style of Santana's fine 70's tunes: This CD consists of a mixture of various aproaches to jazz music. But none of them are followed consequently. Wayne Peet, the organ player, reminds us somewhat Tom Coster, in a "free" version.



---
Back

If you don't see the left hand menu,
please go back to the homepage.
Back to the homepage