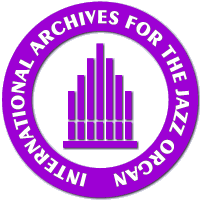 ---
NEW RELEASES 2002
---
Tony Monaco: Intimately Live At The 501
Summit DCD 341


---

Tony Monaco, Hammond B-3
Robert Kraut, guitar
Louis Tsamous, drums


---

Your heart is burning, your brains out of control. This guy Tony makes your blood to cook. In fact, he plays like his great idol Jimmy Smith, the same voices and figures, but he does it with a verve and a deep feeling seldom heard. On this live recording, Tony presents some well known standards with his characteristic "burnin' groove".





---
Back

If you don't see the left hand menu,
please go back to the homepage.
Back to the homepage