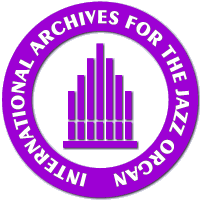 ---
NEW RELEASES 2002
---
Larry Goldings: Sweet Science
Palmetto PM 2084


---

Larry Goldings, organ
Peter Bernstein, guitar
Bill Stewart, drums


---

The Larry Goldings Trio is obviously a garantee for finest jazz music. Larry, Peter and Bill have produced an opus of highest quality since they started their cooperation more than 10 years ago. Each of their CDs stands for subtle and sensitive playing, new musical ideas, going together with a restrained groove which gives their music a unique note.
So does this new release. Almost all titles are written by the band members themselves. On the title track "Sweet Science", Larry unusually uses clusters, on "Gnomesville" ostinato bass figures - a new Goldings experience.




---
Back

If you don't see the left hand menu,
please go back to the homepage.
Back to the homepage