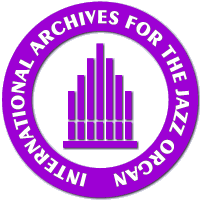 ---
NEW RELEASES 2002
---
Eddie Landsberg: Remembering Eddie Jefferson
Berghem BHR-15


---

Eddie Landsberg, Hammond B-3 organ
Giacomo Gates, vocals
James Spaulding, alto sax, flute
Randy Johnston, guitar
Coleman Mellett, guitar
Ben Dixon, drums


---

For his debut album, Eddie gathered a crew of really high experienced and excellent artists around him. With his organ play being full in the tradition of Big John Patton, but also of Shirley Scott, Eddie succeeded in presenting a CD worth listening to. "I wanted an album that was real and listenable at the same time... ", Eddie says. His organ lets room for the other band's members, never drowning, but ever swinging and grooving.




---
Back

If you don't see the left hand menu,
please go back to the homepage.
Back to the homepage