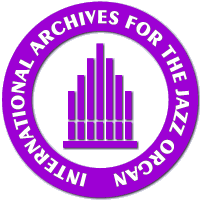 ---
NEW RELEASES 2003
---
Jon Hammond: Hammond's Bolero
HBF 0103


---

Jon Hammond, Hammond organ, accordion
Ronnie Smith, drums
Alex Budman, sax
Joe Berger, guitar


---

Jon has been long time coming with his new CD - it's 7 years ago he presented "Late Rent". 11 compositions of his own + one (Jon's tribute to the victims of 11 sept 2001) in form of a medley are the result of this new release with a new assembled band.
Two of the songs, the title song and the seond one ("Jennifer's Song"), really are based on Ravel's Bolero as far as it concerns the famous ostinato form. What concerns the bar, Jon has without further ado changed it from the original 3/4 to Jon Hammond's 4/4. So you get in fact Hammond's Bolero. These two songs sound a bit wistful, nevertheless swinging by means of the "4/4-bolero".
Bop and jazz rock, a little bit funk and R&B characterize the other songs. Surprisingly, soloes of the instruments are rare. This results in a feeling of compactness, of a tough structure, however pleasing our ears.
Jon and his band convey a fresh atmosphere of swinging rhythms and nice melodies.



---
Back

If you don't see the left hand menu,
please go back to the homepage.
Back to the homepage