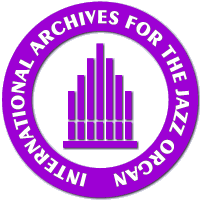 ---
NEW RELEASES 2003
---
Christian Eckert: NY3
OA2 22008


---

Christian Eckert, guitar
Gary Versace, Hammond B-3 organ
Matt Jorgensen, drums


---

Christian's trio takes up the traditional organ trio in its best bop manner. What differs this group from so many others, is its ability for a deep impression, a certain tenderness in its play, combined with swing and groove. This is a rare combination.
All the three of this trio correspond to this impression: the guitar with wonderful runs, sounding light weighted like a feather rocking gently in the wind; the organ not powerful, but clear with fine soloes; the drums supporting the swing without being insistent.
This CD with standards as well as compositions of Christian is really worth listened to.




---
Back

If you don't see the left hand menu,
please go back to the homepage.
Back to the homepage