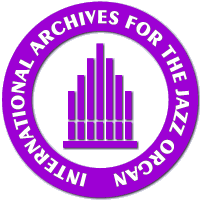 ---
NEW RELEASES 2003
---
Celso Murilo: Mr. Ritmo
Whatmusic WMCD-0074


---

Celso Murilo, organ, piano
Ohana, drums, timbales
Rubens Bassini, pandeiro, bongo
Jorginho, tumbadora
Tião Marinho, bass
Copinha, flute
Maurilio, trumpet
Edgar e seu grupo, vocals


---

Thanks to Whatmusic, famous for their re-issues of almost forgotten albums but worth a rebirth, one of the less known Brazilian bossa organists comes to life. In 1959, Celso Murilo came to Rio where he performed as an organist at the legendary "Drink", a club in the heart of Rio. Many samba fans were fascinated of Mr. Ritmo.
Who loves Walt Wanderley will love Celso Murilo and this CD.




---
Back

If you don't see the left hand menu,
please go back to the homepage.
Back to the homepage