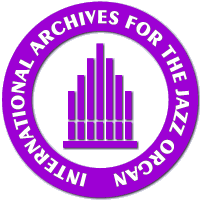 ---
NEW RELEASES 2003
---
Asaf Sirkis: Inner Noise
Konnex KCD 5114


---

Asaf Sirkis, drums
Mike Outram, guitar
Steve Lodder, church organ


---

"Inner Noise", a composition of the Israeli drummer Asaf Sirkis living in Great Britain, is performed by a trio which at the first glance looks like a typical organ trio. But when listening to the music of this CD you will experience a great difference to what you could have assumed.
The church organ gives the composition its own character: The mighty sound expands a wide aerea of harmonies which remind us modern classic organ music such as of Olivier Messiaen. Steve Lodder uses the instrument with full work nearly throughout the total composition. Only in the songs "Desert Vision" and "Questions" Steve plays with low voices, almost tenderly and contemplatively.
Sirkis grants each of the instruments its own room, so the organ is not dominant at all. The guitar fills the foreground with rocky figures and a slightly distorted sound, which lets you feel the rock sound of the late 60's. The drums play an original part really brilliantly.
Remains the question of the kind of music: Is it bop, rock, fusion, modern jazz or what else? It is difficult to answer this question, as Sirkis' intense music seems to contain elements of different kinds, nonetheless creating a style of its own, influenced by his Middle East roots.




---
Back

If you don't see the left hand menu,
please go back to the homepage.
Back to the homepage