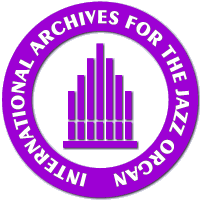 ---
NEW RELEASES 2003
---
Brakkali: God Bless The Child
no label


---

Katia Giannantonio, vocals
Edoardo Viola, vocals, percussion
Roberto Monti, guitar
Simone La Maida, alt sax, soprano sax
Gianni Giudici, organ
Ellade Bandin, drums
Ares Tavolazzi, bass


---

"Fever" starts up - what a song! What an atmosphere! The band knows how to build up extensions, in order to unload them in funky rhythmic lines and bluesy harmonies. "I Can't Stop Loving You" or "I Got You Under My Skin", the musicians swing along. The Highlight of this CD is played last: "God Bless The Child", a wonderful blues.
All over the CD, Gianni and his organ plays an outstanding part with juicy solos, funky rhythms and a groovy organ.




---
Back

If you don't see the left hand menu,
please go back to the homepage.
Back to the homepage