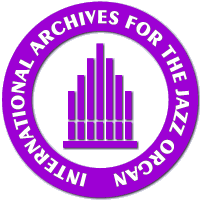 ---
NEW RELEASES 2004
---
Don Braden: The New Hang
High Note HCD 7117


---

Don Braden, tenor sax
Conrad Herwig, trombone
Kyle Koehler, organ
Cecil Brooks III, drums


---

The horn section together with the organ and drums remind at the first glance former trios and quartets which were typical in the 60's and 70's. They enjoy a revival nowadays, which Lou Donaldson with Lonnie Smith is a famous example of.
But Don Braden and his men go beyond what we are used to. Their music sets a new boundary what concerns harmonics and rhythms. Kyle Koehler, an organist fairly new on the scene, fully coincides with Don's musical targets, borrowing stylistic elements of Larry Young and - with certain limits - Larry Goldings. Nevertheless, there is a fine approach to a style of his own, not so much grooving (as the author of the liner notes means, GROOVE seems to be the secret key for pushing sales of the CDs), more experimenting new sound figures. Without any doubt, this CD is an interesting experience.




---
Back

If you don't see the left hand menu,
please go back to the homepage.
Back to the homepage