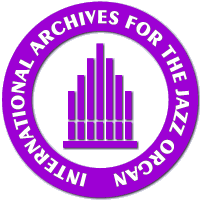 ---
NEW RELEASES 2004
---
Gianni Giudici: H.O.T. Vol.1
no label


---

Gianni Giudici, organ
Alessandro Fariselli, tenor sax
Massimo Ferri, drums


---

This live recording from the Sinatra Cafè presents a highly experienced Hammond player with a good portion of blues feeling in his veins. Jimmy Smith seems to be his great idol, and so Gianni dedicates one of the 6 tunes to Smith with the song "Some Of My Best Friends Are Blues". But also the other songs are best known standards by Freddie Hubbard, Lou Donaldson, Jimmy Heath and Charlie Parker. That shows clearly where Gianni and his trio is musically to be found.
Gianni's groove is excellent, he is able to create an intense musical atmosphere, full of rhythm and swing. His style is not fixed, but shows elements - besides those of Jimmy Smith - of Jack McDuff (funky) and Wild Bill Davis (swinging block chords).
"Just Funk", the only tune composed by Gianni himself, presents Alessandro with an extended solo on the tenor sax. H.O.T. is a hot trio which enriches the European jazz life.




Download a sound sample (MP3) of this album:
"Just Funk" by klicking on the MP3-label.


---
Back

If you don't see the left hand menu,
please go back to the homepage.
Back to the homepage