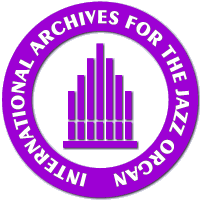 ---
NEW RELEASES 2004
---
Dirk Van der Linden: Live à la Palme
Virgo 041002


---

Dirk Van der Linden, Hammond B-3 organ
Dirk Dergent, drums
Swa Mercelis, guitar
Jean Michel Cabrol, sax


---

Blues, swing, bebop, take what you want - Dirk masters it. This live recording lets hear a professional at the organ who surely counts to the top of the European organists. He adopts elements of Jimmy Smith, in other tunes the era of Wild Bill Davis revives. To be stressed is Dirk's playing the blues. A fantastic blues feeling gives his music an authenticity which is seldom with European artists.
But also his fellow musicians provides an excellent jazz.




---
Back

If you don't see the left hand menu,
please go back to the homepage.
Back to the homepage