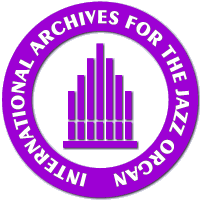 ---
NEW RELEASES 2004
---
John-Paul Gard: Beef Dumplin' Stew
Small Fry Records SFR003


---

John-Paul Gard, organ
Alex Hutchings, guitar
Ian Williams, drums
Dave Betts, percussion
Matt Sibley, sax
Ben Waghorn, sax
Danny Shepard, sax
Mike Hoddinot, percussion
Andy Kinsman, sax
Pete Judge, trumpet


---

John-Paul is a very sensitive organ player. He loves the low and above all the deep tones. In some tunes, he plays the Hammond like a church organ, with modern harmonies and fully used pedal.
Noticeable is also, that sometimes he restricts himself to accompany the saxophone - like a gospel singer. That sounds very peaceful, melodious, almost like in the church. In other tunes, John-Paul plays inspiring solos, but also there he nearly keeps in the background, from time to time you have to look for the organ among all the other instruments.
There are some songs in which the instruments come along in a real funky mood. But the CD has in store also pulsating groovy tunes in Bebop style. Here, the organist shows that he masters the traditional jazz organ craft.
John-Paul proves creativity, puts up new sound spaces off the usual jazz organ. A very interesting recording worth listen to.



---
Back

If you don't see the left hand menu,
please go back to the homepage.
Back to the homepage