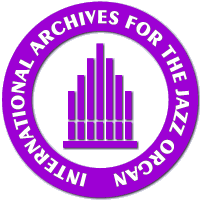 ---
NEW RELEASES 2005
---
Al Ashley: These Are Them
Jazzand 1001


---

Al Ashley, drums
Rick Stone, guitar
David Liebman, saxes
Oliver von Essen, organ


---

The dirty organ sound of the young Oliver von Essen is remarkable. Al Ashley has chosen well: Oliver is an excellent organ player, not stuck to certain styles, but creating his very own way of producing an organ sound which fully integrates itself into the sax playing of David Liebman.
Ashley's quartet provides 7 tunes, all of them composed by members of the band, one as comfortable to listen to as the next. We should hear more of this quartet - and for all of Oliver.




---
Back

If you don't see the left hand menu,
please go back to the homepage.
Back to the homepage