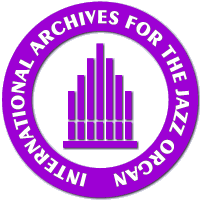 ---
NEW RELEASES 2005
---
Timm/Brockelt: Visions
Profil PH04087


---

David Timm, church organ
Reiko Brockelt, altso sax, alto flute


---

The subtitle of this CD reveals what the listener will expect: Johann Sebastian Bach organ works & adaptions. Timm playing original Bach organ works takes turns with the duo Timm/Brockelt playing improvisations about Bach's themes.
And these are really two classes of its own. Timm's interpretations of Bach's works do not convince so much. He widely uses rubato, saying he alternates slow and quick, which is totally unlike to Bach's music. For example, the fuga BWV 565 is too quick, which results in a loss of structures and clear lines. Also, Timm adds some figures which are originally not composed by Bach.

Timm's skills are fully played within the other class, the improvisation. He turns out to be a master of realizing musical ideas, changing tempi, rhythms, melodies, and using the mighty voices of the pipe organ to express his feelings when adopting Bach's works. Reiko Brockelt is an equal soloist, and both harmonize in a splendid way.
With a cleaner interpretation of Bach it could have been 5 stars.




---
Back

If you don't see the left hand menu,
please go back to the homepage.
Back to the homepage