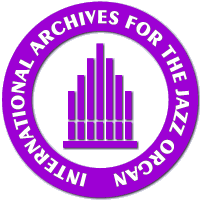 ---
NEW RELEASES 2005
---
Bradley Leighton: Just Doin' Our Thang
Pacific Coast Jazz 2 60001-4


---

Bradley Leighton, alto flute
Rob Whitlock, Hammond B-3 organ
Duncan Moore, drums
Bob Boss, guitar
Allan Phillips, percussion, keyboards


---

One of the rare combinations are presented here: flute and organ. We May be reminded Herby Man with his funky flute. Bradley however plays the alto flute which gives the sound a warmer tone.

Bradley has chosen a wonderful set of tunes like "Sunny", "Pink Panther" or "Summertime". The band swings along, funky and groovy. Rob Whitlock, a nobody in the jazz organ scene, plays a wonderful organ, fully integrated in the music of Bradley Leighton. This CD is worth listenend to.





---
Back

If you don't see the left hand menu,
please go back to the homepage.
Back to the homepage