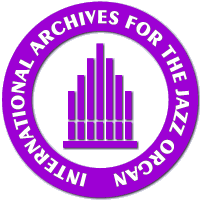 The Jazz Organ Scene
Japan
Atsuko Hashimoto

Atsuko was born in Osaka and is living there. Already in her childhood, she started playing the piano and even the Hammond organ. When she turned twenty, Atsuko began her professional career as a jazz piano player. Since this time she performs at many jazz clubs in and around Osaka.

In 1991, Atsuko became the "house" organ player at the Don Shop/Osaka, along with this job she laid more and more stress on the organ. Cooperations with great Japanese musicians, like Makoto Ozone and Terumasa Hino, were to follow. In 1999, a tour led her to New Orleans/USA, and a year later, she had the opportunity to play together with Jack McDuff and Lonnie Smith in Osaka.
Discography
Jazz Organ Tribute
YS organ-ize records YS-1002
recorded july 1999 in Kyoto/Japan

Atsuko Hashimoto, Hammond B-3 organ
Yutaka Hashimoto, guitar
Tatsuhiko Takeda, drums
Jin Mitsuda, percussion

Introducing Atsuko Hashimoto
Azica Records
recorded 2008 in Hollywood, CA/USA

Atsuko Hashimoto, Hammond B-3 organ
Jeff Hamilton, drums
Houston Person, tenor sax

Sound Samples
| | |
| --- | --- |
| | n/a |
| | n/a |
YouTube videos
Click on a thumbnail to see the video.
The selection is made by YouTube.