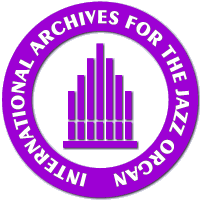 The Jazz Organ Scene
The Netherlands
Bennie Veldman

Bennie Veldman (*1970) is a well known organist from The Netherlands. He found his spot in different projects with he played regularly on various Blues festivals and Blues clubs (A.o. Bluesfestival Amersfoort, Harderwijk, Utrecht, Bluescafe Apeldoorn & Emmerich). He also played together with Sherman Robertson and Flavium.

After a couple of years with other projects, Bennie decided in 2003 to play music with his brother Gerrit Veldman together again. Inspired by the Blues and Rhythm & Blues they play own songs and covers in which the Hammond, guitar and blues harp play important roles.
Sound Samples
"Too Tired", recorded live with the Veldman Brothers, Bluesnight Duiven 2005
04:45 - 2,786kB
n/a
YouTube videos
Click on a thumbnail to see the video.
The selection is made by YouTube.