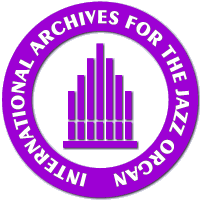 ---
NEW RELEASES 1999
---
Jack Wilkins: Bluesin'
String Jazz SJRCD 1005


---

Jack Wilkins, Guitar
Steve Wood, Hammond Organ
Tony Lawsin, drums


---

Softly as in a morning sunrise. No - this is not one of the titels you can listen to on this album - it is the feeling when hearing the fine and subtle sound of the Jack Wilkins Trio. It seems to revive the tradition of players like Wes Montgomery who loved the organ trio. But surely, Jack Wilkins has chosen the right men for his album: Tony Lawson on drums in an absolutely not insistent manner and Steve Wood at the organ. It is the first CD on which we can hear the British organ player. Low sounds, a soft registration, no eruptions like we know them from Jimmy Smith, a certain tenderness - but nevertheless performed with a high tension.
A worthy discovery!
Download a sound sample (MP3) of this album:
"Mr. M.C." by klicking on the MP3-label.


---
Back

If you don't see the left hand menu,
please go back to the homepage.
Back to the homepage