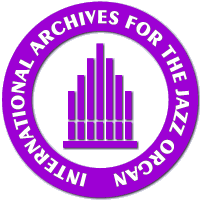 ---
NEW RELEASES 2000
---
Advanced Warning: Explosion Extra Ordinaire
Blue Room Records CDBR 002


---

Herbert Noord, Hammond C-3 organ
Rinus Groeneveld, tenor sax
Pierre van der Linden, drums


---

Medesky? Oh noooo! Noord! Surely Holland's wildest organ. Clusters, hot tones, clusters, you barely can't take breath in between. The amps, steadily overdriven, produce a dirty sound, fully compatible to the tenor sax which is one of the dirtiest I ever heard. The title of the album stands for its contents. Turn your amp slightly lower before listening to this CD.




---
Back

If you don't see the left hand menu,
please go back to the homepage.
Back to the homepage