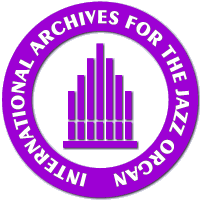 ---
NEW RELEASES 2000
---
Matthew Kaminski: Organized Time
w/o label


---

Matthew Kaminski, Hammond XM1 organ
Chris Saleh, percussion
Oliver Wood, guitar
Daniel Clay, guitar
Gianni Graffeo, guitar
Jason Passmore, tenor sax
Lee Hogans, trumpet


---

It's swingtime! Matthew and his band love the jazz of the former eras. Boogie-Woogie and swing on the organ, remembering the great Ethel Smith. The organ player seems to follow neither the steps of Jimmy Smith nor the paths of some of the more modern jazz organ players. The band invites to tiptoeing and dancing.



---
Back

If you don't see the left hand menu,
please go back to the homepage.
Back to the homepage