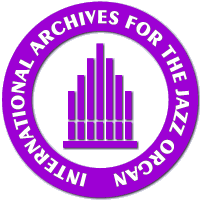 ---
NEW RELEASES 2001
---
Groove Galaxi
Traumton 4452


---

Stefan Kuchel, soprano sax, tenor sax, baitone sax
Markus Kuczewski, organ, keyboards
Bob Rockwell, tenor sax
Sönke Düwer, drums, percussion


---

GROOVE - the word seems somewhat worn out. Think of Richard "Groove" Holmes and then listen to "Groove" Galaxi. Probably you will discover two different worlds. May be you will need a different approach to the music of the latter.
The young musicians of Groove Galaxi understand themselves being in the "tradition" of Medeski, Martin & Wood or Vibes, who are curiously named as "Groove-Jazz-Trios". Their creations are full of contrasts: from funky via meditative till galactic, all genres are represented. They do develop an atmosphere of tension, then of wilderness, then of tenderness. At the end you could feel like being lost in the galax(i)y.



---
Back

If you don't see the left hand menu,
please go back to the homepage.
Back to the homepage