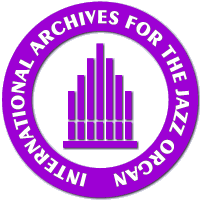 ---
NEW RELEASES 2001
---
Ron Ringwood's Crosscut Bluesband: Earth Tones
Organic Music ORGM 9722


---

Ron Ringwood, vocals
Alberto Marsico, organ, piano
J.C. Doo Kingue, guitar
Enzo Zirilli, drums
Derrick James, sax


---

Ron's Bluesband plays finest blues with this certain feeling for the roots. You would expect black musicians only; but two white men prove that their blues feeling is adequate: Enzo Zirilli on the drums and Alberto Marsico on the organ and the piano. Alberto's playing the blues is remarkable, although a difference to the great American blues men can be noted. Let us call it the Italian touch which is wide spread in the USA.




---
Back

If you don't see the left hand menu,
please go back to the homepage.
Back to the homepage