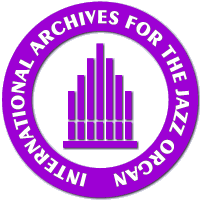 ---
NEW RELEASES 2001
---
Emmanuel Bex: Here & Now!
Naïve


---

Emmanuel Bex, Hammond B-3 organ
Glenn Ferris, trombone
Simon Goubert, drums


---

Well, Emmanuel is always good for a surprise. He likes to experiment off of common ways. On this album, he puts together two instruments which, on the first glance, do not go together very well: the trombone and the Hammond organ. But Glenn and Emmanuel create an exciting ensemble playing. They manage a harmonic going together - in spite of the very different sound colours of their instruments. It seems that they influence each other, with a deep feeling for each other. Simon on the drums join them in a very respectful way.




---
Back

If you don't see the left hand menu,
please go back to the homepage.
Back to the homepage