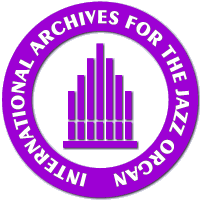 ---
NEW RELEASES 2001
---
Anthony Paule: Hiding In Plain Sight
Blue Dot BDR 104


---

Anthony Paule, guitar, vocals
Alberto Marsico, Hammond B-3 organ
Gio Rossi, drums
Rob Sudduth, tenor sax, baritone sax
Jim Pugh, piano
Ms. Dee, vocals
Bill Ortiz, trumpet


---

Anthony met Alberto in 1995, during a tour in Italy. That was the beginning of an interesting cooperation. Anthony invited the Italian organist to a recording session into the USA. So, this CD was produced in San Francisco with the assistance of the two Italian artists Marsico and Rossi.
If you love swing, rock and boogie-woogie, you will like this album. It is amazing to hear Alberto Marsico joining this style of music on the organ, remembering us somewhat of Ethel Smith or Joe Bucci. Alberto shows his excellent skills of flexibility.




---
Back

If you don't see the left hand menu,
please go back to the homepage.
Back to the homepage