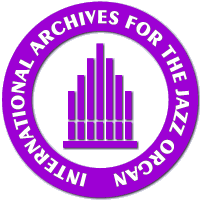 ---
NEW RELEASES 2001
---
Matthew Kaminski: Live At The Earl
w/o label


---

Matthew Kaminski, Hammond XM1 organ
Daniel Clay, guitar
Christopher Saleh, drums
Ben Davis, soprano sax, tenor sax


---

Matthew's Organized Time performed live at The Earl in Atlanta on 1st March 2001. The session was recorded, and six tunes found their way onto this CD, four of them own compositions of Matthew.
The band loves the rock music. Impulsive sounds, boogie rhythms, a crying guitar, a saucy sax and a wild organ, these are the ingredients of its high volume music.



---
Back

If you don't see the left hand menu,
please go back to the homepage.
Back to the homepage