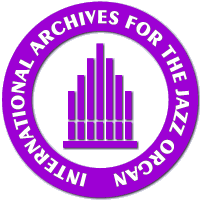 ---
NEW RELEASES 2001
---
SOS: Groove Machine
Blues Leaf BL 9817


---

Jean-Michel Gostelli, drums
Tommy Schneider, organ, flute
Philippe Chrétien, sax, organ, piano


---

SOS: What does it stand for? Probably for "save our sounds", at least when listening to this CD. Take it for sure that there are amateurs who can do better. 13 tunes of the musicians' own are recorded on this album. Characteristic titles are the first and the last ones: "Don't Say S**t" (we want to stay polite).


---
Back

If you don't see the left hand menu,
please go back to the homepage.
Back to the homepage