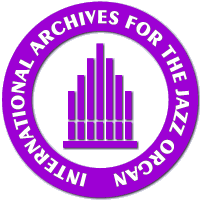 ---
NEW RELEASES 2001
---
Thilo Kreitmeier: Changes
Organic 9725


---

Thilo Kreitmeier, tenor sax, alto sax, flute
Alberto Marsico, organ, piano
John "Lee" Brunton, guitar
Rocky Knauer, bass
Stephan Eppinger, drums
Borel De Sousa, percussion


---

The subtitle of this CD shows the kind of music this band plays: Saxophonic Soul and Blues. The 2 first songs are the hot openers: Funky Rabbits by Rusty Bryant and Hide Out by Jody Williams are really funky and groovy. The songs to follow, some of them compositions of Thilo, are in fact bluesy, apart from the famous Sunny.
Thilo with his dirty sax and Alberto with his groovy organ are the solo players on this CD. They feed each other lines, showing professionality and a deep feeling for the blues.




---
Back

If you don't see the left hand menu,
please go back to the homepage.
Back to the homepage