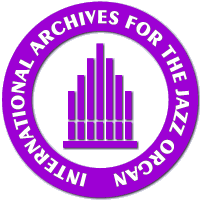 ---
NEW RELEASES 2001
---
"Sir" Oliver Mally: Bulletproof
ATS Records CD-0533


---

Oliver Mally, guitar, vocals
Raphael Wressnig, piano, Hammond B-3 organ
Walter Kreinz, bass
Willy Hackl, drums, vocals


---

The great world of blues of the 60's has obviously been the force behind Oliver Mally's Blues Destillery. Muddy Waters, Deep Purple, or Steve Miller could have been Oliver's idols. Many of those bands had organs (especially B3 organs) which were then very popular.
Raphael Wressnig follows the steps of those organ players with mainly chord accompanying and some very bluesy soloes.




---
Back

If you don't see the left hand menu,
please go back to the homepage.
Back to the homepage