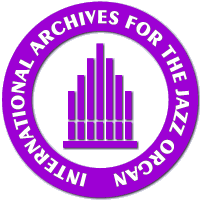 ---
NEW RELEASES 2002
---
Reuben Wilson: Organ Blues
Jazzateria 20309-2


---

Reuben Wilson, Hammond B-3 organ
Grant Green jr, guitar
Melvin Butler, tenor sax
Bernard Purdie, drums


---

Four buddies of the American jazz scene come together to show the people what the BLUES has been and still is. That the organ, especially the Hammond, is capable of producing a real bluesy sound, is - take it for sure - the merit of Reuben Wilson, among other fine players.
The 8 tracks of this CD include one, which is understood as a tribute to the great Jack McDuff: "Blues For McDuff". But also Jimmy Smith is represented with his song "Back At The Chicken Shack". Clap your hands and feel the blues cook your blood. Reuben does it!



---
Back

If you don't see the left hand menu,
please go back to the homepage.
Back to the homepage