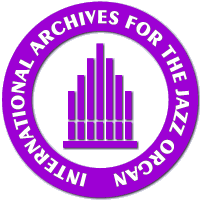 ---
NEW RELEASES 2002
---
Groove Galaxi: Interstellar Hi-Fi Patrol
Traumton/Indigo 1445-2


---

Markus Kuczewski, organ, rhodes, synthbass
Sönke Düwer, drums, sampler, percussion
Stephan Meinberg, trumpet, flugelhorn, piccolo trumpet
Elisabeth Thompson, vocals
Stephan Kuchel, soprano sax


---

Groove Galaxi's debut album (2001) was characterized as a journey to the galaxi but the band did not know which way to use. With this album, Groove Galaxi took away this uncertainty: The artists have found their style, taking us by surprise. No Medeski, no groove, no, it's the great Miles Davis who has made his mark on them. Not do they simply copy Miles (which should be nearly impossible), but developped their own distinctive sound. They set up musical contrasts to the genius Davis. Markus' organ play is remarkable, as it fits exactly in this scheme of a "galactic Miles" - which you will hardly find elsewhere in the jazz organ scene.




---
Back

If you don't see the left hand menu,
please go back to the homepage.
Back to the homepage