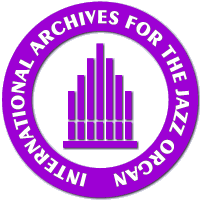 ---
NEW RELEASES 2002
---
Arno Krijger: Live Update
Challenge AL 73232


---

Rik van den Bergh, baritone sax
Raymond Nijenhuis, guitar
Arno Krijger, organ, bass pedals
Erik Kooger, drums


---

This guy with his overdrived Leslie plays like the devil. Not to forget the other devils: Rik with his huge sax, Raymond and Erik. The four planned a live recording with friends. They rented a small theater and played. The result is great! Swing and groove at its best.




---
Back

If you don't see the left hand menu,
please go back to the homepage.
Back to the homepage