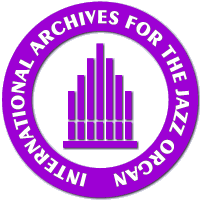 ---
NEW RELEASES 2002
---
Melvin Sparks: What You Hear Is What You Get
Nectar NR 20021


---

Melvin Sparks, guitars, bass, vocals
Joe Hrbek, alto sax
George Papageorge, Hammond B-3 organ
Carter McLean, drums
Tim Luntzel, bass
Reuben Wilson, Hammond B-3 organ
Topaz, tenor sax


---

What you hear is the funky groovy mighty guitar of Melvin who loves bands with organ as he has proved in the past. This time, he has discovered young George Papageorge. In fact, George appears somewhat tiny, as if he would not dare appear at all. Nevertheless, he is a match for Spark's band, and will surely be able to make his way. What you get is a CD carrying you away.




---
Back

If you don't see the left hand menu,
please go back to the homepage.
Back to the homepage