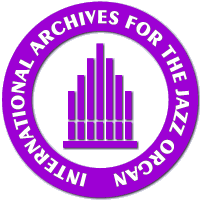 ---
NEW RELEASES 2002
---
T.C. Pfeiler: Live Grooves!
Tonewheel TWR 200201


---

T.C. Pfeiler, Hammond B-3 organ
Herwig Gradischnig, sax
Joris Dudli, drums


---

Happy Birthday to T.C.! His birthday concert on 1st January 2002 was recorded live. "We had a lot of fun", says T.C., and it shows. The Austrian organist is in his element: swinging chords, groovy rhythms and a deep feeling for the jazz organ let you feel the hot atmosphere the trio radiates. The spontaneity of this recording shows Pfeiler's love to the music of Wild Bill Davis.



---
Back

If you don't see the left hand menu,
please go back to the homepage.
Back to the homepage