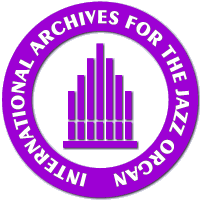 ---
NEW RELEASES 2002
---
Carlo de Wijs: Turn Up The B!
Red Bullet RB 66.222


---

Carlo de Wijs, Hammond organ
Léon Klaasse, drums
Marnix Stassen, percussion
Martin Bakker, guitars
Erica van de Leuv, vocals
Jan van Duikeren, trumpet, flugelhorn
Rolf Delfos, alto sax, tenor sax, baritone sax


---

That blows your mind! This music reminds you somewhat the early era of Tom Coster. Mixed up with some elements of fusion, blues, and ballads, Carlo and his band create a rousing mood which can easily carry you away.




---
Back

If you don't see the left hand menu,
please go back to the homepage.
Back to the homepage