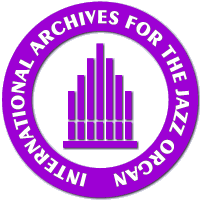 ---
NEW RELEASES 2002
---
Andreas Böttcher: Lost Paradise
Querstand VKJK 0217


---

Andreas Böttcher, pipe organ
Mack Goldsburg, saxes, piccolo flute


---

"Andreas' creative talent and sensivity coupled with his virtuose technique ...", says Mack Goldsbury as the duo partner on this CD. It is not for the first time that these two play together. Several recordings and many concerts were provided by this duo.
Andreas' spontaneity and creativity to play the pipe organ are phenomenal. He lets the mighty instrument sing or cry, swing or dream, rock or follow baroque lines. Together with the "stratospheric sax player" (Andreas about Mack), this CD is a wonderful experience.





---
Back

If you don't see the left hand menu,
please go back to the homepage.
Back to the homepage