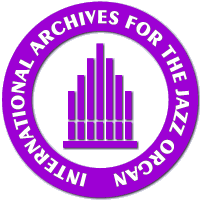 ---
NEW RELEASES 2002
---
Alberto Marsico: Trio '03
ARTA F1 0117


---

Alberto Marsico, Hammond organ
Roman Pokorný, guitar
Pavel "Bady" Zbořil, drums
Dan Bárta, vocals


---

For a long time, we know Alberto as an excellent jazz player at the organ. But the project Trio '03 makes people sit up nevertheless. Three musicians, wonderfully tuned with each other, play marvellous jazz. Be it Bebop, be it Funk, the trio grooves and swings.

The majority are titles of their own which are performed, apart from a composition of Larry Young and one of Wayne Shorter.

Alberto proves once again his excellent art of playing the organ. The CD keeps more than its cover May let you expect.





---
Back

If you don't see the left hand menu,
please go back to the homepage.
Back to the homepage