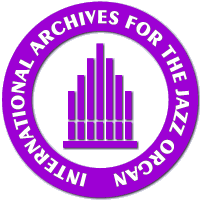 ---
NEW RELEASES 2002
---
Alberto Marsico: Scenario Jazz The Beatles
Organic Music ORGM 9729


---

Alberto Marsico, Hammond B-3
Simone Santini, sopranino sax, alto sax
Enzo Zirilli, drums, percussion


---

Italy goes UK or Three Italians love four Englishmen. Whatever you want to call it, this album is dedicated to George Harrison.
Very sensitively, the trio approaches the wonderful melodies of the Beatles. Harmonic and rhythmic modifications let appear the Beatles' tunes in a quite new experience. You have to listen carefully to recognize the well known titles such as "Help!", "Come Together" or "Helter Skelter". This music is not so much for dancing, but more for meditation, reflecting about one of the best and most creative bands we ever had.




---
Back

If you don't see the left hand menu,
please go back to the homepage.
Back to the homepage